2017 GREAT FUTURES GALA
May 20th, 2017
The Great Futures Gala 2017 is in the record book. $236,000, 26% of the Club's budgeted operating expenses, were raised thanks to the generosity of individuals who supported this event. What a spectacular night!
An enormous 7800 square foot tent, four 400,000 BTU heaters, shuttles, umbrellas were ready and we didn't need much of it. Over 325 tickets were sold, and the tent accommodated everyone perfectly. Tables, hi-tops, beautiful leather couches, a large bar, a big stage and dance floor were all perfect. The Bluewater Kings Band provided the music for people to dance - and there was lots of it.
Boys & Girls Club of the Muskegon Lakeshore received a check from the Arconic Foundation for $100,000 to support CareerLaunch: STEM programs, and it just kept getting better. Club kids spoke, tears and cheers were seen and heard. The emotion and generosity that were seen that night was extraordinary.
We can not thank you enough for all of your support - it was an incredible night full of incredible people.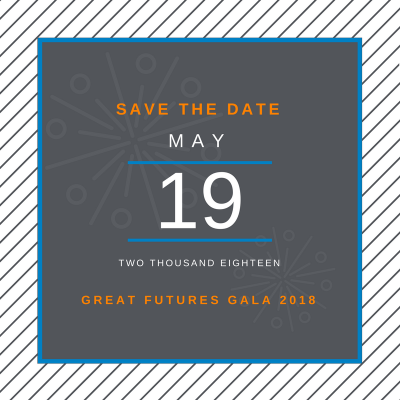 The 2018 Great Futures Gala is scheduled for May 19th, 2018. It is bound to be a great night filled with dancing and a tent overflowing with generosity. Mark your calendars, invite your friends, and continue to share the great work happening in Muskegon County.
Until then, there are plenty of other opportunities to get involved; opportunities to donate your time, talent, and treasures! Contact the Club at 231-375-5576 or info@bgclubmuskegon.com for more information.